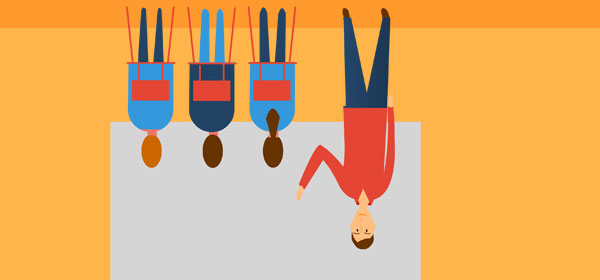 You've probably heard of the terms "flipped classroom" and "blended learning course" in the context of online learning, but what do they really mean? Are they the same? Are they different and, if so, how?
In this post we'll try to define what each term means and talk about why these options might be a good idea for your school or university, your company or organisation.
Let's start with blended learning courses. The term "blended learning" comes from the noun "blender" and the verb "to blend". A blender is a machine, usually used in cooking, which mixes together different ingredients to create a great finished product.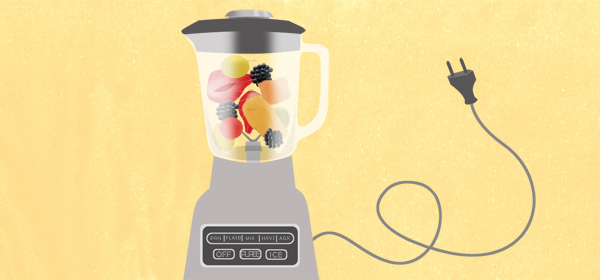 For example, we can use a blender to mix bananas, carrots, apples and celery to make a tasty, nutritious drink that will taste very different from eating each ingredient separately.
The idea is the same with a blended course; we blend different components together to provide a service that will be different from the experience of receiving each component separately.
So, what can you blend in a language course context? Well, typically language organisations blend online self-study material with face-to-face classes, or online self-study material with online group classes, or online self-study material with telephone classes. It's actually possible to blend anything you want. The important thing is that the end product brings together both components. If the two components are not integrated, they are two separate products and not a blended course.
Course providers can do whatever activity and language focus they want in the different components of "blended courses". It is a term that merely describes how courses are delivered.
Flipped classrooms are a type of blended learning course that have a more specific focus. To understand this we need to understand the meaning of the verb "flip". "To flip" means to turn something the other way round. So, how does this work in language courses?
Traditionally, students attend classes where language and receptive skills (reading and listening) are presented by a teacher. Students spend time understanding the new language and practising it in a more or less controlled way. They are normally then given homework to practise the language further at home.
So if we flip this traditional way of teaching, the work that is typically done in the classroom is done at home with good online course material.
The course material very effectively presents language and receptive skills and helps you to practise it in a controlled way. This frees up the time with the teacher (classroom time / online group time / telephone time) so students can really try to use the language that they have already studied. The teacher has much more time to help students use the language effectively, help them produce the language, and sort out anything students don't understand.
Here's a short video of a flipped classroom environment, with Net Languages combining online content with online group classes, to show you what we mean:
So, what are the benefits of blended learning or, more specifically, why might a flipped classroom model be good for you?
The online course content can usually be accessed at any time of the day and any time of the week so fits in well around busy timetables.
You still get to have a teacher and share your experience with other students but in a way that maximises the time you have with your teacher.
Although the group classes are usually on fixed days and fixed times, if you choose an online group class, you can attend from anywhere.
It can be a very cost-effective way to study a language.
You often have access to more study material than you would get in a conventional face-to-face course.
It's usually fun and you can use lots of helpful online learning tools.
You're not alone; you work with a teacher and other students.
If you are interested in seeing what blended learning or flipped classroom options Net Languages can offer your school or university, your company or organisation, contact us to request information.