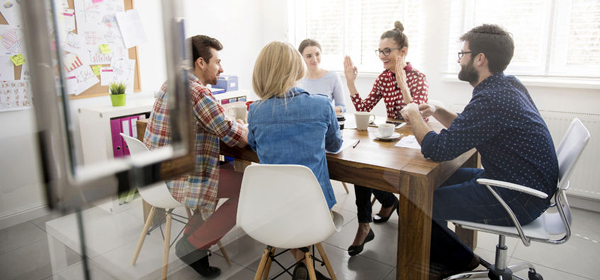 How learners perceive their needs
Hearing how English language learners describe their needs is always interesting. It provides course designers and teachers with essential information. Knowing what learners need and want makes it possible to target these areas and provide learners with appropriate, effective support and practice, addressing their needs at work and helping them to achieve their goals.
As part of our level testing process, we ask learners to write answers to questions such as these:
Do you use English in your work? If so, what do you do in English?
What areas in English would you like to improve on?
There are two reasons for asking these questions. The first, of course, is to have samples of the learners' writing to confirm the appropriate level of study for them. The second reason is to find out how they perceive their needs. The answers to these questions are often detailed and revealing. Clearly, the learners know better than anyone what they need to do in English and what they would like from a course of study.
Needs analysis is nothing new. It is standard practice for any serious language teaching service provider. Asking is just the first step. The important next step is what you do with the information you receive. For the process to be worthwhile you need to be a good listener and to be able to respond to what learners tell you.
What do learners say?
The following is an example of a comment made by a language learner, concerning her use of English at work.
I need to improve my written expressing and fluency. I often have inquiries about heritage come from other countries, always in English. I need to be able to write better, not only to answer messages, but to be able to write short texts and articles in English. 
A solution to this learner's needs would be a course that helps to structure her writing and provide her with the language she needs so that she can express what she wants to say in a clearly organised way and in an appropriate register. The student mentions different work-related text types, from messages and short texts to articles. It would be useful for her to see model texts of these different genres, to focus on and practise useful language, register and writing conventions. It would be even better if she could work closely with a tutor, to guide, encourage and support her.
Another learner described how he wanted to feel more comfortable making long speeches on different topics. This learner could benefit from a course that equips him with the ability to plan and structure a presentation, and then provides him with the right meta language to deliver it. Learners often comment on their need to feel more confident when using English. Opportunities to practise in a "safe" environment, for example, simulations with a tutor, can help here.
Matching courses to needs
The two cases above show that language learners have very different needs. Clearly, it is not easy to cater for the needs of all learners with just one course. A general English course can help a learner to improve their overall level of English, but can it help learners with specific work-related needs?
One approach is to develop shorter modules to target key work-related areas. In this way, a learner can go directly to their areas of need. In a work context, these could be areas such as writing, telephoning, negotiating, travelling for work, attending meetings, giving presentations, banking and finance, applying for a job and dealing with the public.
Common "Pain" points for English language learners
Learners' needs or areas that cause them difficulty are sometimes referred to as "pain points". The following are some of the more common pain points for English language learners in a work environment:
Inadequate language skills for job requirements: learners may lack the language proficiency needed to effectively perform their job tasks, causing frustration and hindering job performance.
Communication difficulties with colleagues and clients: a lack of language skills can lead to misunderstandings and communication breakdowns, impacting the quality of work and professional relationships.
Inability to participate fully in workplace discussions and meetings: learners may struggle to follow and contribute to discussions, causing them to miss important information and feel excluded from the workplace community.
To address these pains, course designers can employ a number of solutions. These could include:
Task-based language teaching: designing tasks and activities that are directly related to the learners' work tasks and goals, allowing them to practise and apply their language skills in real-life situations.
Focused vocabulary and grammar instruction: targeting specific vocabulary and grammar areas that are essential for learners to perform their work tasks effectively.
Incorporating authentic materials: using real-life materials and scenarios from the learners' workplace to make the course content relevant and engaging.
Providing opportunities for interaction: creating opportunities for learners to practise their language skills in a meaningful way.
How can we help?
Contact us if you would like to know more about how we can help you or your company or organisation address language learning problems in a work context.
Bibliography:
Willis, J. and Willis, D. (2007). Doing task-based teaching. Oxford University Press.
Nation, I. S. P. (2001). Learning vocabulary in another language. Cambridge University Press.
Little, D. (2007). Language in the workplace. Multilingual Matters.
Brinton, D. M., Snow, M. A., & Wesche, M. (1989). Content-based second language instruction. Newbury House Publishers.
Murphey, T. (2003). Building communicative competence in a second language. TESOL Journal, 12(2), 21-29.